Super Hydrophobic Water Repellent & Anti-corrosion Coating Series
NTT-AT HIREC
NTT-AT HIREC® 100 / 1100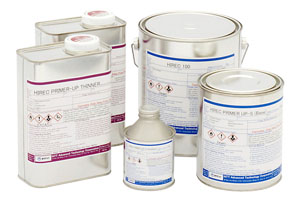 HIREC® 100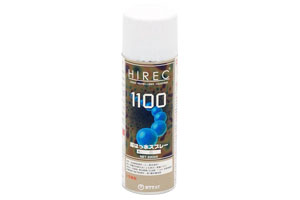 HIREC® 1100
Description
HIREC® 100 is a super hydrophobic repellent coating developed by NTT in Japan.
This coating is the highest-end and most outstanding product among all hydrophobic coatings currently on the market to protect its critical telecommunications equipment from snow, ice, and rain interference. The coating creates a contact angle of 150 degrees between the surface and the water droplet, virtually eliminating the problems of rain fade and rain, snow, and ice attenuation. Mainly used in weather/astronomy radars, military radars, radomes, satellite antennas and 5G high-frequency microwave antennas, as well as electric towers, bridges and other public facilities.

HIREC® 1100 is a handy aerosol-type coating for minor repairs on surfaces coated with HIREC® 100.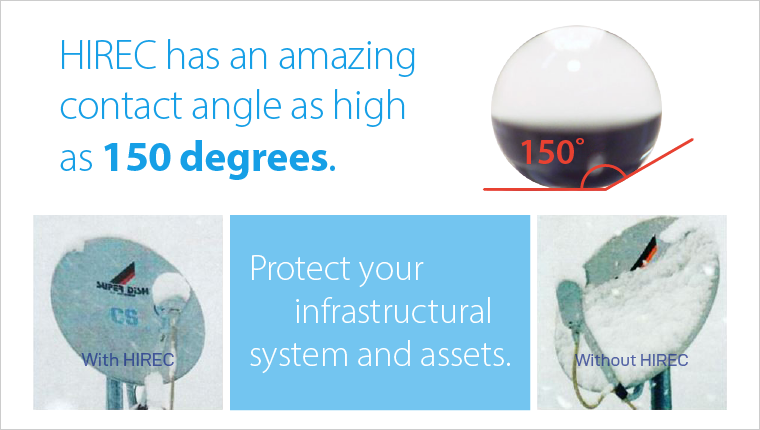 Features
Undercoating : Requires primer coating
Application Equipment : Customized roller (available from NTT-AT)
Lifespan : Three seasons (years) outdoors
Best for Repelling : Water and snow
Film Thickness : about 30 microns
Coating Area : 4 sq. meter/kg (43 sq. ft/kg)
Spray Can Size : 220 mL (HIREC® 1100)
Coating Area : 0.7 sq. meter/bottle (7 sq. ft/bottle) (HIREC® 1100)
Applications
Parabolic Antennas, Satellite Dishes, Radomes, Steel Towers, Bridges, and others
Touch up for the surface coated with HRIEC® 100 (HIREC® 1100)
Catalogue download
NTT-AT HIREC® 450 / 1450NF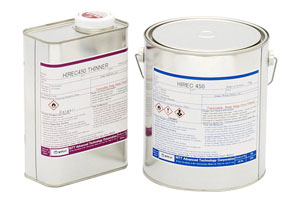 HIREC® 450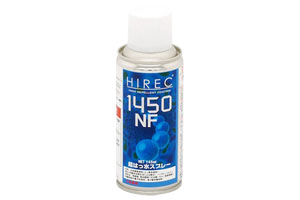 HIREC® 1450NF
Description
HIREC® 450 is designed for indoor use. The coated surface appears opaque (visible optical permeability about 5%). It is still possible to have the original surface visible through the coating, because the application of HIREC® 450 requires only a thin layer.

HIREC® 1450NF is a handy aerosol-type coating for minor repairs on surfaces coated with HIREC® 450. It could be used by itself for coating a small area. The easiest application in creating a super hydrophobic surface!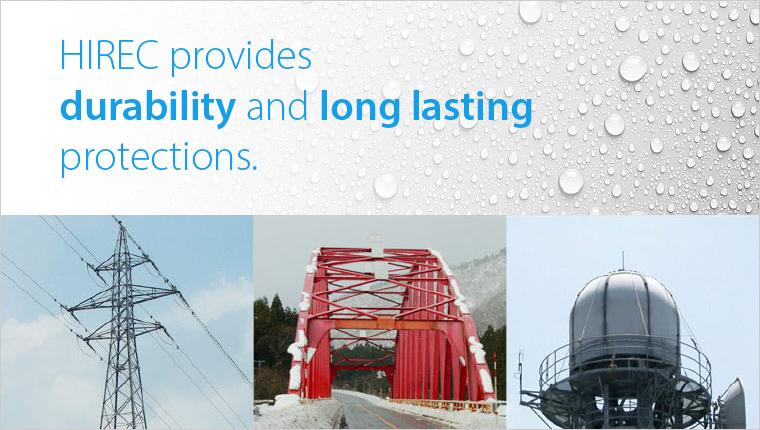 Features
Undercoating : No primer coating
Application Equipment : Air spray gun
Lifespan : Until the surface is polluted or dirtied
Best for Repelling : Water and ice
Film Thickness : 15 microns
Coating Area : 6 sq. meter/kg (64 sq. feet/kg)
Spray Can Size : 145 ml (HIREC® 1450NF)
Coating Area : 0.5 sq. meter/bottle (5.4 sq. feet/bottle) (HIREC® 1450NF)
Applications
Plastics (Acrylic Resin, ABS resin etc.), metals (except copper), glass and others
Touch up for the surface coated with HRIEC® 450, or by itself (HIREC® 1450NF)
Catalogue download