Super Hydrophobic Water Repellent & Anti-corrosion Coating Series
NTT-AT SAPOE 5000
NTT-AT SAPOE® 5000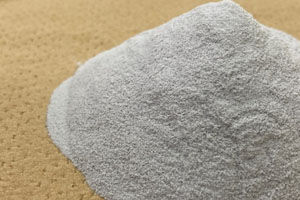 SAPOE® 5000
Description
SAPOE 5000 is a solvent free, environmentally friendly coating material. SAPOE 5000 does not need primer even on galvanized steel. It has strong adhesion and excellent rust protection against salt water damage and various corrosive environments. SAPOE 5000 is a thermoplastic powder coating with improved alkali resistance and which effectively controls ultraviolet ray deterioration compared to similar previous products. Its expected durability is more than 35 years, in outdoor environment.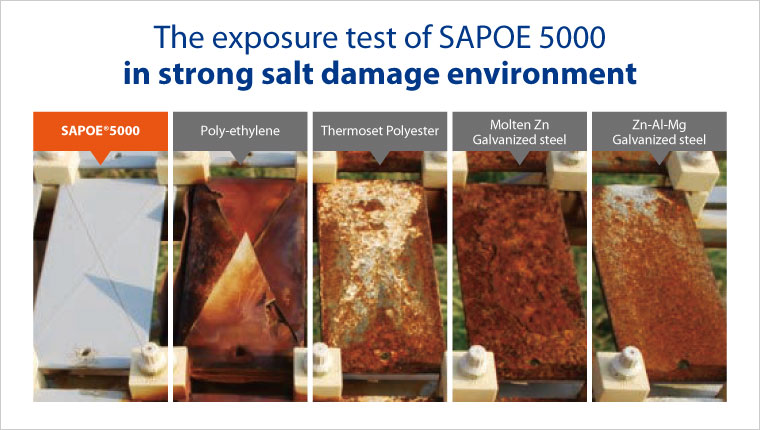 Features
Thermoplastic Polyester Resin Powder Coating
Excellent anti-corrosion performance even in harsh environments such as salt-damaged areas
Outdoor durability; more than 35 years
Applicable to Fluidized powder coating method and electrostatic coating method
Thick film possible for large to small structures.
Direct apply possible on the galvanized surface, and the coating film adheres firmly
Reduction of structures' LCC (life cycle cost)
Solvent free and no primer necessary
Gray, brown, black, white and transparent color available for color options
Applications
Civil engineering area: steel sheet piles, steel frames, sewers, fences, railings, etc.
Electrical communication device area: steel pipe columns, wire harnesses, electric wire towers, power distribution/distribution boards, transformers
Road area: guardrails, protective fences, defensive pipes, railings, lighting poles, etc.
Steel structure area: bridge components, tunnel components, marine components, etc.
Water treatment area: water supply pipes, pump casings, valves, etc.
Catalogue download